by Sherrie Dulworth and Maureen McCarthy
The Patient-Driven Payment Model (PDPM), is fast approaching. This October, the payment rule for skilled nursing facilities (SNF), Medicare Part A services, is set to change.  According to long-term care expert Maureen McCarthy, "Hold on. It's going to be a bumpy ride."
PDPM represents both a challenge and opportunity. SNFs vary widely in their PDPM readiness, particularly when it comes to staffing strategies.
McCarthy, CEO and President of Celtic Consulting, says this new payment model will fundamentally challenge many of the ways that SNFs provide skilled services today by shifting from being more modality and therapy focused to more emphasis on evaluating the patient's overall clinical presentation, including their co-morbid conditions. The upside is that it offers an opportunity for treatment to be more patient/resident-centric with a focus on individual care planning.
The HealthSearch Group and Celtic Consulting recently teamed together for a live webinar on how staffing strategies can assist SNFs with their PDPM readiness. This blog recaps some of the major points from that presentation.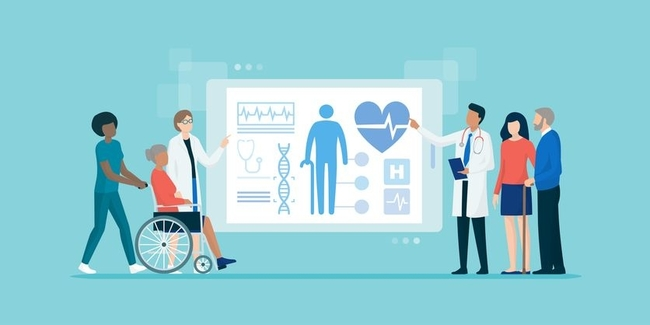 RECRUITING: It is important that your team's competencies match your patient/resident acuity levels. Later in this post, we look at some of the clinical competencies needed to help improve patient care delivery and avoid rehospitalizations. It's good planning to evaluate now whether your facility needs to supplement those skills through hiring, training, and/or partnerships.  Use a formal gap analysis to help you evaluate your talent capabilities and staffing strategies.
Along with direct caregivers, does your SNF have adequate talent among your leadership, clinical educators, quality improvement, health information and data, and human resources professionals?
Establish your value statement as the place to work. Among direct caregivers in the long-term care industry, single-parent females comprise the majority of the workforce. Salary is an important consideration for these potential recruits, but in a highly competitive labor market so are other benefits like health and other insurance coverage, childcare and tuition reimbursement, and perks like flex-spending accounts and flexible work hours. As a prospective employer, don't overlook the importance of variables like opportunities for advancement and a positive workplace culture.
RETENTION:  Employee turnover is a major challenge in this sector but that doesn't mean that it isn't possible to improve your retention rate. How does your staff turnover and satisfaction scores compare with your industry peers?  Are you leading or following?
Employee satisfaction can impact worker retention and it also impacts quality of patient care. Research supports that employee satisfaction is "associated with lower rates of resident injuries and higher resident satisfaction with care." A win-win-win scenario.
Good leaders help set the tone for work culture and values, which are vital to employee retention. Strong leaders set up processes that help employees succeed. For example, make sure that you provide new employees with frequent supervision and oversight; don't float or deploy them to an unfamiliar unit until they have gone through a complete orientation period.
Your education program is a critical component to employee retention as well as improved patient outcomes.
TRAINING: Your education program is a critical component to employee retention as well as improved patient outcomes. Offering employees opportunities to enhance their education and skills plus the chance for career advancement are among the value-added ways that can differentiate you as an employer and help retain key employees.
SNFs often face the challenge of limited education budgets, but you can optimize your vendors to assist with employee education. For example, oxygen vendors can help provide respiratory and pulmonary education. Durable medical equipment and pharmacy representatives can offer a wealth of education. Your recruiting agency may be able to help your Human Resources and/or Marketing departments to develop a stronger value proposition and attract new talent.
Rehospitalization is a key quality measure that hits three areas: CMS 5-star, SNF Quality Reporting Program, and Value-Based Purchasing. It will also affect PDPM reimbursement. It is important that SNFs have the capability to "treat in place" and avoid rehospitalizations when possible.
Train ALL employees, not just the direct caregivers, to detect early warning signs and symptoms of a patient's deteriorating condition. Those employees may not be qualified to do a physical assessment, but they can recognize and report subtle cues that may be a red flag, like when a patient is unusually short of breath, is more confused, or complains of newly blurred vision. Any of these are potential signals that warrant patient evaluation and possible treatment.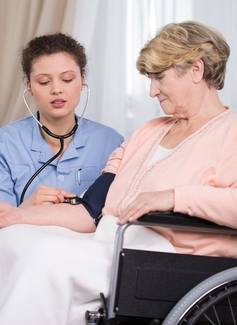 Clinical employees may require refresher training to perform a comprehensive physical assessment. Some SNFs have started to build or partner to offer advanced functions like telemedicine and in-facility hemodialysis. Again, a talent gap analysis can help you identify the skillsets within your organization today and those you might anticipate in the future such as the capacity to provide blood transfusions or advanced wound care treatment.
Another important training opportunity is assisting the Quality Assessment/Performance Improvement (QAPI) committee to create a robust QAPI program, which CMS requires SNFs to implement by November 28, 2019.
To make sure you don't miss opportunities to improve quality, solicit suggestions from a wide group of stakeholders not just the QAPI committee. All employees, patients, families, and visitors can offer recommendations for how to improve quality. The QAPI Committee will benefit from a broad perspective of suggestions that they can then review and prioritize.
Along with the documented QAPI plan, CMS expects to see tangible ways of how SNFs are using data to improve quality. It's important to have quantifiable results and not simply "a plan."
There are multiple ways for SNFs to improve their PDPM readiness, both on organizational and individual employee levels.
Along with the areas noted above, McCarthy cites improving documentation and ICD-10 coding that accurately and adequately reflects patients' conditions and their changes in conditions. It is also essential to have employees with skills like medication reconciliation and effective teaching to help with safe transitions to the next level of care. According to McCarthy, "The more skills their employees possess, the more valuable those potential results to SNFs under PDPM."
Contributing Guest Author:  Maureen McCarthy, President of Celtic Consulting, LLC, a clinical reimbursement, clinical operations and compliance advisory firm. Recognized as an industry leader in clinical reimbursement for Long-Term Care, Maureen has been a registered nurse for over 30 years with experience as an MDS Coordinator, Director of Nursing, Rehab Director and a Medicare biller.