By Sherrie Dulworth
Originally Published November 22, 2016
When it comes to our healthcare, we all desire clinical competence—and we all hope that competence is accompanied by compassion.
Within any institution, investments of time, talent and monetary resources must be vetted against other competing priorities.
When it comes to the culture and business of compassionate care, there is an emerging realization that what is good for the spirit is also good for the body and mind. For health care executives who constantly have to balance money and mission, it is becoming clear that what is good for the spirit may also be good for the bottom line.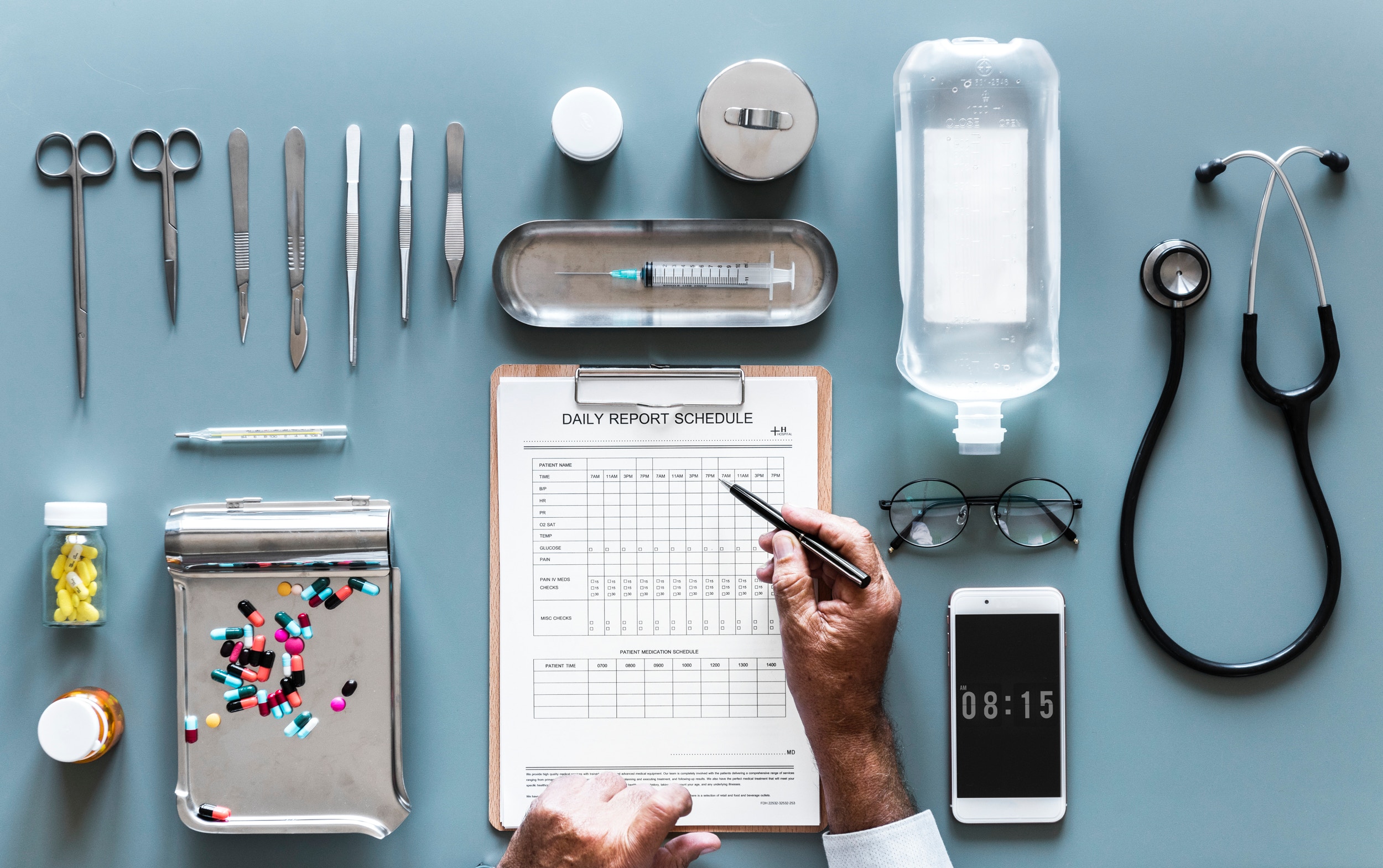 The Patient as the Customer
The Centers for Medicare and Medicaid Services now measures patient experiences in various care settings and publishes some of those results on their websites for public viewing.[i] In addition to influencing public perception, these scores can also directly affect an organization's reimbursement.
For instance, the results of a Hospital Consumer Assessment of Healthcare Providers and Systems, or HCAHPS survey,[ii] accounts for almost a third of a hospital's financial outcomes under its Medicare Hospital Value Based Purchasing (VBP) Program.
Patient experience scores and compassionate care are not synonymous, but neither are they mutually exclusive. Among other factors, surveys incorporate questions that can be seen as surrogates for compassion and empathy: those of listening and communication.
The HCAHPS survey asks "During this hospital stay, how often did nurses/doctors listen carefully to you?" "During this hospital stay, how often did nurse/doctors explain things in a way you could understand?" The home health survey also inquires whether practitioners treated the patient "as gently as possible."[iii]
On an increasing basis, consumers expect transparent and honest communication with caregivers. Although today's patients may be more confident in their own level of medical knowledge and choices, they still rely on professional care givers to guide decision-making, especially around critical matters.
Patients' perceptions about whether professionals truly care about them may influence their perception of the care they receive and, in turn, affect how receptive they are to following treatment recommendations.
Discussing weighty concerns not only demands listening skills and honest explanations, but most certainly, compassion.
Discussing weighty concerns like — Will I be able to walk again?; Can I have children?; What are my chances of survival? — not only demands listening skills and honest explanations, but most certainly, compassion.
The Employee Experience
A core mission of caring for the sick is sufficient to foster a compassionate workforce and the financial rewards for positive patient experiences represent a bonus; but there is another powerful reason: care for the workforce itself.
Erosion of compassion goes hand-in-hand with employee burnout...
Erosion of compassion goes hand-in-hand with employee burnout, an "experience of physical, emotional, and mental exhaustion, caused by long-term involvement in situations that are emotionally draining."[iv]
In fact, a large EAP reported that health care workers as an industry had the highest rates of anxiety and stress related calls with outreach from one in nine employees.[v]
About 25 percent of health care workers experience burnout.[vi] Good leaders recognize the value in mitigating burnout, as it can transform caring workers into callous ones, lead to negative patient experiences, and can cause workers to opt out of the profession entirely.
Beyond switching jobs or leaving the field, burnout can have more devastating effects. About 400 physicians kill themselves each year, a number comparable to an entire medical school and roughly twice that of their non-physician counterparts.[vii]
Community hospital CEO's ranked personnel shortages as their fourth highest concern, up from the tenth spot in executive worries just the year before.[viii]
Employee turnover is costly. For example, each percentage change in RN turnover will either cost, or save, an average hospital almost $373,000.[ix] And with about two-thirds of U.S. physicians now working as employees,[x] the financial cost of clinical turnover to an organization becomes even higher.
As critical health care labor shortages loom on the horizon, especially among some professions like nurses[xi] and primary care physicians,[xii] it is imperative to reduce preventable losses.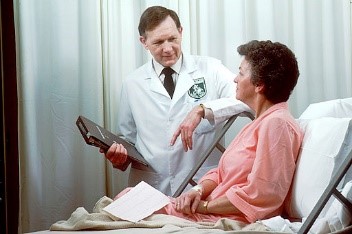 A Culture of Compassion
Many health care institutions incorporate compassion, or similar sentiments like empathy, acts of kindness, sensitivity, and person-centered care, in their corporate mission or core values statement.
Compassion can flourish or flounder as a result of corporate culture
While compassion is both expressed and felt at an individual level, it can flourish or flounder as a result of corporate culture.
In 2016, I held a series of discussion interviews with several leading health care executives. We discussed how working to support a compassionate workforce and provide compassionate care influences their practices in employee recruitment, retention and training. I also sought their opinions about inherent threats to compassion that exists in today's environment. [xiii].
Time constraints and work compression,[xiv] caring for more complex patients in an increasingly complex work environment in the same amount or less time, was a frequently cited concern. Other threats that were mentioned included:
Employees can face personal pressures when they come to work to care for others: their own illness or that of loved ones, divorce, financial distress and burdens that can make rendering compassionate care to others more challenging.
There is a trend to communicate electronically and this can diminish our personal interactions—our ability to talk and listen to people.
We sometimes see patients only as patients, and forget that they are people who have lives and loves; they are not their diagnoses or conditions.
In some areas, the labor market shortage creates a talent vacuum; you need to guarantee staffing ratios to be in compliance, but those needs may conflict with the goals of hiring for compassion.
The starting wages for nurses has risen and now rivals other white collar positions. While that is a good thing on one hand, if people enter the profession with money as their primary motivator and not for the calling, or stay in the profession for the money, this may not make a very compassionate caregiver.
Healthcare organizations need to identify and invest in systemic strategies that will reduce the root-causes threatening compassionate care.
New and smaller companies may have the advantage of building an expectation for compassion into their culture than larger, well-established organizations, which may require them to reshape their priorities or processes.
It would be naïve to think that there is any silver bullet to eliminate threats or that they can all be reduced at once but screening and recruiting for compassion and empathy as core competencies for new hires and cultivating an environment to help maintain those traits, are key human resource agendas.
The majority of those we spoke with said they use behavioral interviewing techniques when screening new candidates to help evaluate their relevant experiences and behaviors, motivation, and cultural fit for their organization. Other responses included:
Screen for compassion first and then for the technical expertise.
It is important to establish hiring practices and screen for people who love to work in a service environment. I look for a human connection and if I find nice people, I am half-way there. Do they have an easy smile? Are they warm? How did they treat the front office or reception staff? I ask myself, "Would I want this person taking care of me or my mother?"
It may be difficult to teach soft skills like compassion and empathy but you can model them and set the expectation during the pre-hire process. Do role playing, walk the candidate through "a day in the life of…"
We seek high customer service traits among all employees (not only caregivers.) Everyone goes through a shadow interview with a peer to assess for cultural fit. We found that an interview with a peer may yield nuanced insights that the interview with the potential supervisor does not.
Companies use various methods to help facilitate compassion and empathy among existing employees.
The Schwartz Center Rounds™ are a noted source of support for employee compassion. These structured programs offer an environment and time where caregivers can candidly discuss social and emotional issues that arise in the course of patient care.
The one-hour voluntary sessions are generally held a few times a year (six-to-eleven times a year). Despite a nominal investment of time, employees often report feeling rejuvenated after the sessions. (For more information, see "The Compassion Quotient".
Several cited initiatives in which employees can nominate colleagues who go "above and beyond the call of duty"–either for their patient care or through their teamwork, with varying types and frequency of rewards (some financial, some not) for exemplary performance.
Other initiatives that were shared include:
Use department and unit specific patient experience scores, comments, and outcomes to open the door for conversations about patient perception, process improvement, and as an opportunity to raise the overall performance bar.
It is important to remember what we are in the business of doing–providing health care. We begin all business and all team meetings with a patient story to help ground us and to help us remember this.
We have a "no pass" rule. Anyone who is walking past a patient's room and a call light is on, goes in and checks on the patient.
We want people to operate in a no blame culture and an atmosphere of trust. In promoting a culture of safety, our mantra is "If you see something, say something."
It is important for employees not only to demonstrate compassion toward patients but toward each other. How will they treat patients if they don't treat each other well?
We hold weekly interdisciplinary team rounds that include an "in memoriam" time where we take the time to remember and honor any of our patients who have passed away.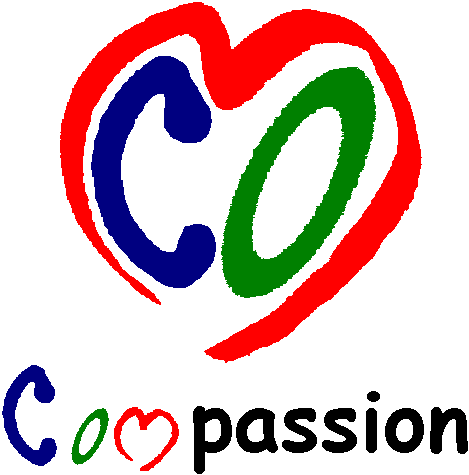 The Road Forward
Education, awareness are an imperative part of the systematic solution as is finding fundamental ways to remove threats to compassion.
The American Academy on Communication in Healthcare has a series of training films including a multiple resources on compassion and empathy.[xvi] One poignant video created by the Cleveland Clinic entitled, "Empathy: The Human Connection to Patient Care,"went viral and has had over three million views.
Many organizations have created new roles of the Patient Experience Officer or a similar designation to oversee and champion the cause.
Companies are adopting new tools, including electronic technologies, to help capture, synthesize and report how well employees engage with patients.
The presence of healthcare chaplains can add to the compassion quotient of a facility.[xvii] Beyond patient spiritual assessments and guidance,[xviii] these trained professionals may have time to listen to patients or families when direct caregivers cannot, especially during rapid response situations, and also serve as a source of support to other care givers.
Designations from Planetree to the ANCC's Magnet Recognition Program® are deemed to improve both patient and caregiver outcomes by changing a variety of factors from environmental design to nursing education and staffing ratios.
There is a growing understanding of the unquantified, Midas-like, value of compassion—value to patients, employees, and even as a possible measuring stick for the cultural health of an organization.
A business adage asks, "What if we invest in our workers and they leave?" only to be answered by the better question, "What if we don't and they stay?" A philosophy that is never truer than when it comes to compassion and care giving.
Acknowledgements
The HealthSearch Group would like to gratefully acknowledge individuals who shared their insights and experience, listed here in alphabetical order:
• Elliot Brooks, (retired) Senior Vice-President, Human Resources, MJHS, Brooklyn, NY
• Carol DeVol, Chief Operating Officer, Landmark Health, Los Angeles, CA
• Peter Q. Fraser, Regional Vice President, Human Resources, Acute Care Operations, Hartford HealthCare, Hartford, CT
• Niyum Gandhi, Executive Vice President and Chief Population Health Officer at Mount Sinai Health System, New York, NY
• Judy Holding, Staff Chaplain, Greenwich Hospital, Greenwich, CT
• Spike Lipschutz, Senior Vice President, Medical Staff/Chief Medical Officer, Greenwich Hospital, Greenwich, CT
• Sal Mancino, Director, Human Resources, Stamford Hospital, Stamford, CT
• Jonathan Schiller, Chief Operating Officer, Orange Regional Medical Center, Middletown, NY
References
[i] Centers for Medicare & Medicaid Services. (2016). Consumer Assessment of Healthcare Providers & Systems (CAHPS). Retrieved from https://www.cms.gov/Research-Statistics-Data-and-Systems/Research/CAHPS/
[ii] Centers for Medicare & Medicaid Services. (2015). Hospital CAHPS (HCAHPS). Retrieved from https://www.cms.gov/Research-Statistics-Data-and-Systems/Research/CAHPS/hcahps1.html
[iii] Agency for Healthcare Research and Quality. (2014). Home Health Care CAHPS Survey. Retrieved from https://homehealthcahps.org/SurveyandProtocols/SurveyMaterials.aspx#catid2
[iv] Mateen F.J., Dorji C. (2009). Health-care worker burnout and the mental health imperative. Lancet. 374 (9690), 595-7.
[v] CompPsych Corporation. (2013). eReport: EAP and Work-Life Call Trends. Retrieved from http://www.compsych.com/resources/featured-resources/780-eap-work-life-outcomes-report
[vi] Mateen F.J., Dorji C. (2009). Health-care worker burnout and the mental health imperative. Lancet. 374 (9690), 595-7.
[vii] Andrew, L.B., (2016). Physician Suicide. MedScape. Retrieved from http://emedicine.medscape.com/article/806779-overview
[viii] American College of Healthcare Executives. (2016). Top Issues Confronting Hospitals in 2015.Retrieved from https://www.ache.org/pubs/research/ceoissues.cfm
[ix] Nursing Solutions, Inc. (2016). 2016 National Healthcare Retention and RN Staffing Report. Retrieved from http://www.nsinursingsolutions.com/Files/assets/library/retention-institute/NationalHealthcareRNRetentionReport2016.pdf
[x] Accenture. (2015). Many U.S. Doctors will Leave Private Practice for Hospital Employment, Accenture Reports. Retrieved from https://newsroom.accenture.com/news/many-us-doctors-will-leave-private-practice-for-hospital-employment-accenture-reports.htm
[xi] Grant, R. (2016, February 3). The U.S. Is Running Out Of Nurses. The Atlantic. Retrieved from http://www.theatlantic.com/health/archive/2016/02/nursing-shortage/459741/
[xii] American Academy of Family Physicians. (2015). Significant Primary Care, Overall Physician Shortage Predicted by 2025. Retrieved from http://www.aafp.org/news/practice-professional-issues/20150303aamcwkforce.html
[xiii] See Acknowledgements
[xiv] Shin, A., Gandhi, T., Herzig, S. (2016). Make The Clinician Burnout Epidemic A National Priority. Health Affairs Blog. Retrieved from http://healthaffairs.org/blog/2016/04/21/make-the-clinician-burnout-epidemic-a-national-priority/
[xv] American Academy on Communication in Healthcare. (2016). Resources/Videos. Retrieved from http://www.aachonline.org/dnn/Resources/Videos
[xvi] Puchalski, C. (2001, October 14). The role of spirituality in health care. Baylor University Medical Center Proceedings. (4): 352–357. Retrieved from https://www.ncbi.nlm.nih.gov/pmc/articles/PMC1305900/
[xvii] The Joint Commission. (2016). Provision of Care, Treatment, and Services (PC) (Hospital and Hospital Clinics / Hospitals). Medical Record – Spiritual Assessment. Retrieved from
http://www.jointcommission.org/mobile/standards_information/jcfaqdetails.aspx?StandardsFAQId=765&StandardsFAQChapterId=78&ProgramId=46&ChapterId=0&IsFeatured=False&IsNew=False&Keyword=