By: Mary Fenwick
We all have resumes. We update, spell-check and, in some cases, make them works of art with colors, fancy font, even charts and graphs. When we are in job hunting mode, we send our document out into the world, hoping to seize new opportunities. But, when creating the work biography (e.g. resume), it is important to remember an essential: what makes a resume successful?
The purpose of any resume is to get you noticed, get you an interview, and launch you on the path to winning that job.
Here are four ways that can showcase your resume and you in the best light: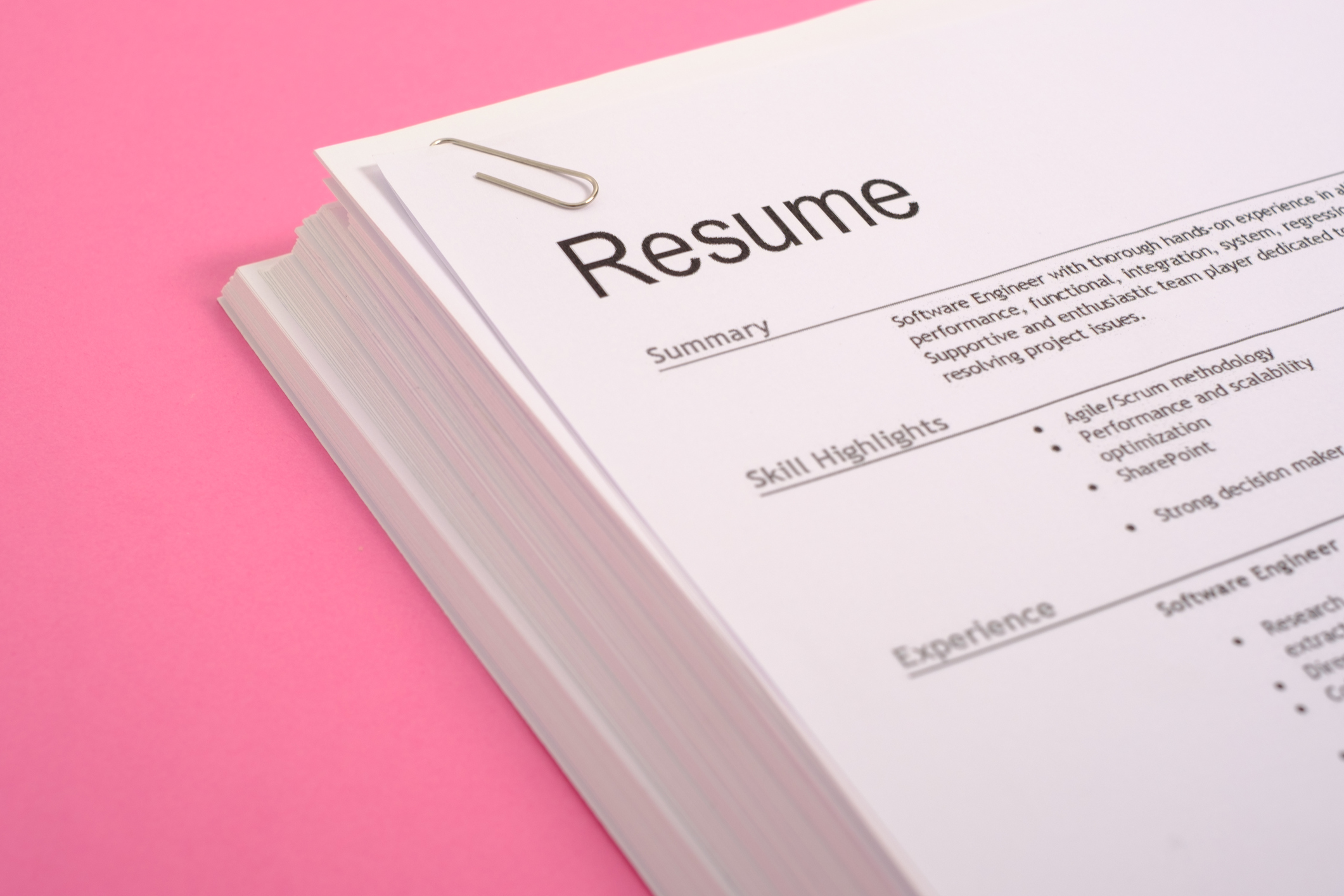 Use RELEVANT keywords for the opportunity. Every position you apply for requires specific skills and experiences. If the job requires "cardiac trauma" experience and that phrase does not appear in your resume—even if you have that experience—you will not get noticed.

Use WORDS, not images. As tempting as it may be to use images, resumes should be clean word documents that are easy on the eyes to read. Most companies use some type of electronic applicant tracking system (ATS) and your resume should be one that an ATS can read and, more importantly, that a recruiter can understand. If it is too involved or complex, recruiters will not take the time to figure it out and will quickly pass on to the next resume. So keep it clean and simple, but say it with words.

Manger or Manager? Proof-reading your own work is tricky business for anyone. To help catch mistakes, read your final resume aloud or better yet, get an objective set of eyes to do a read-through for you. Do NOT rely on spell-check. "Manger" is a real word and is a very common misspelling for "Manager" that passes right through spellcheck. The same goes for using abbreviations. When in doubt, don't abbreviate.

Why YOU? A good resume is more than a laundry list of the job responsibilities you've had. Give me examples of your accomplishments. If you increased efficiencies, give me a percentage. If you curtailed spending, tell me by how much. If you reduced employee turnover, tell me how.
A well-written, well-constructed resume is essential to every job seeker. Take the time to update your experience and accomplishments and make them relevant to the specific opportunity to help to get you noticed…for the right reasons!
Mary Fenwick is an Executive Recruiter with the HealthSearch Group. She has demonstrated success among BioPharmaceutical, BioTechnology, Animal and Human Health & Nutrition, Managed Care, and other Healthcare industries.